Telemetry
Telemetry Solutions Cloud Based M2M Data Portals
We offer a selection of telemetry systems with single or multiple input and output channels for both safe and hazardous areas.
Telemetry cloud based systems allow for remote monitoring and control of your measurement applications.

Using global GSM and GPRS networks or via WiFi, you can stay in control from anywhere in the world. Telemetry systems allow you to see your important measurement data at any time from even the most remote locations. Detect leaks, discover trends and see exact consumption/useage data, all remotely.
All by logging on to the internet and accessing your own secure cloud based portal. Here you can see tabular data and graphical representations. Our telemetry systems also feature export functions, where recorded data files can be downloaded in csv. format
---
Featured products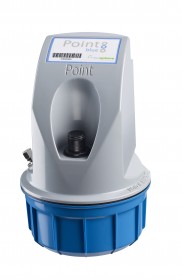 £1584.00 inc VAT
£1320.00